3D Aesthetic Dentistry by Dr. Paulo Kano

Tuesday, July 24, 2018 at 5:00 PM

-

Saturday, July 28, 2018 at 8:00 PM (Brasilia Standard Time Brazil (Sao Paulo) Time)
Event Details

Be part of the dentistry future
Learn how to obtain excellence in aesthetic and functional results through
Dental morphology cloning using CAD/CAM systems

Digital dentistry is already a reality and it can completely change your professional life. It allows dentists to obtain more quality, speed and outcome predictability in aesthetic and functional treatments.
Learn how to use the newest technique and digital technologies and find out how to optimize your dental clinical care through simple but important protocols. You will get to experience highly efficient workflows that are easy to apply in your office routine without manual wax-ups, ceramic stratification nor sculptures.
We have the technique that enables you to become an artist and quickly create beautiful smiles at low costs and maximum results through entire digital procedures.
The impact of the immediate transformation in your patients smile and the possibility that they can participate in the process of choosing the outcome prior to a clinical procedure will help you build a more dependable and trustworthy professional relationship with them. And it also adds value to your treatment.
Be able to speed up your procedures, get to obtain more predictable results and excellence in aesthetics all through the use of digital technologies.
Be a pioneer on a new way of dental treatment. Register for this course and share this innovative experience with us.
Cllones Protocol
Cllones is a technique that allows you to recreate the dental morphology in a natural way, giving you more outcome predictability from the start.
This is an innovative concept that involves protocols designed by Dr. Paulo Kano which includes veneers, crowns, Quick Mockups, Quick Veneers, photos, video, digital planning using dental morphology database extracted from natural dentition, Flapless Surgery Technique, teeth preparation, intraoral scanning, staining in monolithic ceramics milled in CAD/CAM and cementation. 


Full Cllones Veneers
3D Printed Pre-Preparation Guide 

 Final Ceramic Restorations 

  Final Outcome

Course Content
Day 1:
Theory:
- Introduction in Digital Dentistry applied in aesthetic restorations
Demonstration:    

     
- Photo and video
- CAD/CAM scanning
- Surgical Mock up
 Demonstration:
- Osseous Surgery
- Flapless technique (Live Patient)
Day 2:
Theory:
- Motivational Mock up 
- Sales Dynamics
Motivational Chairside:
- Aesthetics Principles
- Veneers Alignment
Demonstration:
- Dental Preparation
 Hands-on with model:
- Manufacture of the composite veneers
- Composite veneers adjustments
Day 3:
 

Hands-on with live patient:
- Motivational Mock up
 Demonstration:
- Photo and video
 Theory:
- Digital Planning
Day 4:
Demonstration:
- Veneers try-in
- Cementation
- Occlusion Adjustment

*Classes are taught in English. 
Maximum of 20 students.
So don't miss the opportunity to
Improve your knowledge by learning the latest technologies in digital dentistry!
HOTEL INFORMATION
For more information on discount for group hotel rates,
please call or WhatsApp Paulo Kano Education Center at +55 (11) 97655-8978 
or send an e-mail to paulokanocursos@gmail.com.
*Course registration fee does not include hotel.


COMING SOON
Full-Mouth Digital Rehabilitation Course
You can achieve infinite possibilities with full digital planning. One of them is a full-mounth rehabilitation completely done in only one-month period.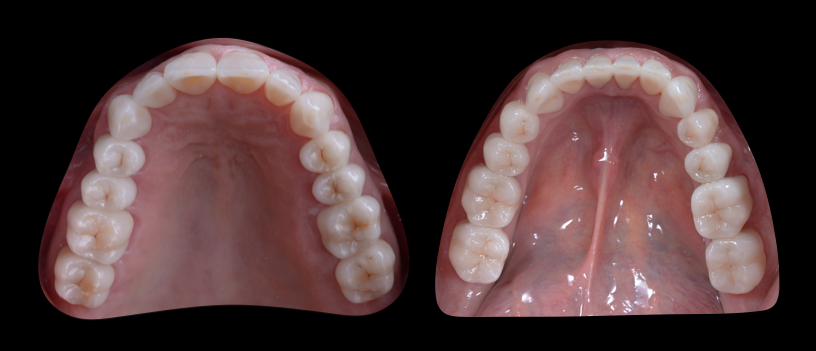 When & Where

Paulo Kano Education Center
Rua das Pitombeiras 126
Vila Parque Jabaquara
São Paulo, SP 04321160
Brazil

Tuesday, July 24, 2018 at 5:00 PM

-

Saturday, July 28, 2018 at 8:00 PM (Brasilia Standard Time Brazil (Sao Paulo) Time)
Add to my calendar
Organizer
More than 16 years teaching students from all over the world.
Clinical and Laboratorial courses.
An integrated and full infrastructure with 21 hands-on chairs, 7 clinical chairs and a high technological laboratory with CAD/CAM system and 3D printer.
For more information about our courses or how to contact us directly, please visit www.paulokanoinstitute.com. 

If you have any problems registering for this event, please call us/WhatsApp +55 (11) 97655-8978 or click on "contact organizer" to send us an e-mail.