Event Information
Location
Espaço GAP
255 Avenida Professor Fonseca Rodrigues
Alto de Pinheiros, SP 05461-010
Brazil
We hope to see you as we celebrate - wishing you the joy of happy family, the company of good friends and wonder of the holiday season
About this event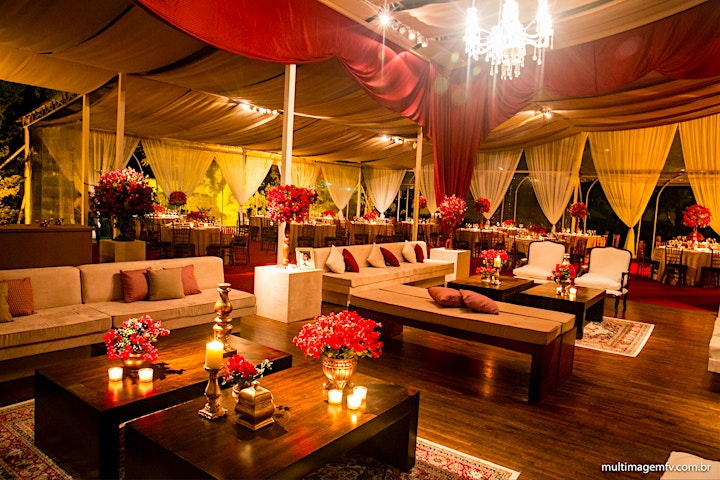 Come and share the HOLIDAY CHEER at our annual AmSoc Holiday Party!
Our 2021 party will be at the "Espaço Galeria de Arte Panamericana", a beautiful, mostly outdoor, venue located in Alto de Pinheiros a very spacious place that can accommodate up to 350 people. We plan to limit attendance to 150 to overachieve recommended social distancing possibilities. This means we will have plenty of room to socialize and at the same time keep a safe distance from others as we please. We will offer a full Christmas dinner with drinks carols and dancing! If she is willing and able, we will of course, serve Marlene's traditional eggnog!
How delightful it will be enjoying the night away with friends – you may bring as many relatives and friends as you would like, as this event will be open for all, ages 15 and up. Members and non-members alike. Imagine how nice it will be to finally put a face to a name of the many members who contribute on our WhatsApp group by giving advice and helping each other out!
Christmas is a time for celebration and tradition Though we celebrate December with different beliefs This year we plan on having a Traditional Christmas tree at the party. All our guests are invited to bring an ornament that can be given away to decorate the tree as a "group" We will raffle off the fully decorated tree during the evening amongst the guests and the winner will take it home for display – This tree will symbolize the tree of HOPE, as each of us place our contribution on it, making it come together beautifully to the lucky winner's home.
A fantastic American Christmas themed sit-down holiday dinner, and a live playing Traditional Holiday Classics. We have many Christmas carols played throughout the evening though, with respect to social distancing, we will avoid group singing.
Valet services will be available: R$35,00 -Please pay Valet company directly at the door.
• Dress Code:
Festive cocktail attire/no jackets required.
• Donations
We will be accepting long lasting Christmas food parcels (Cestas de Natal) to donate to the homeless and hungry during the Holiday season. These can be wrapped and placed under the tree when you arrive.
Date and time
Location
Espaço GAP
255 Avenida Professor Fonseca Rodrigues
Alto de Pinheiros, SP 05461-010
Brazil