Demo Day | Conheça os apps web criados por nossos alunos | Le Wagon SP
Conheça os projetos finais dos nossos estudantes!
About this Event
48 aspirantes a desenvolvedores e empreendedores começaram sua jornada com Le Wagon. Agora vamos demonstrar o poder do bootcamp Le Wagon através dos primeiros aplicativos Web codados pelos nossos alunos, que serão apresentados no nosso Demo Day!
Você descobrirá o que nossos alunos podem oferecer como resultado de um intensivo bootcamp de programação! 48 alunos, 13 produtos, apresentados em 5 minutos para te convencer.
Venha conhecer nossa equipe, contratar um desenvolvedor, encontrar um co-fundador, investir em grandes talentos ou se inspirar com a liberdade que habilidades em programação pode trazer pra sua vida.
✨Online Event✨
Nossos workshops e eventos gratuitos no momento estão sendo oferecidos no formato de webinar one participantes podem fazer perguntas e interagir com nossos convidados e professores em tempo real! 👩🏻‍💻...👨🏻‍💻
Nossa contribuição para lutar contra o COVID-19 é o estudo 💪🖥 Com toda essa incerteza ainda tem uma coisa que temos certeza no Le Wagon… quando as pessoas estão aprendendo, elas estão crescendo 🙇🏻 E quando estamos crescendo, temos esperança, e onde há esperança, há paz 😌
Para garantir que você não perca nenhuma informação, por favor se inscreva. Fique em casa. Fique seguro. Fique sano. Continue aprendendo.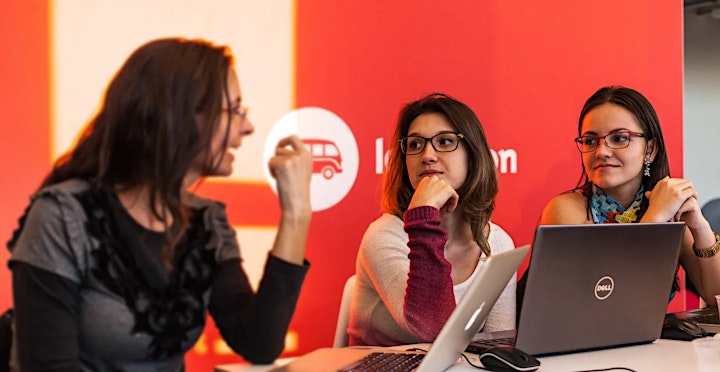 O que é Le Wagon? 🥇
Le Wagon é um dos principais cursos de programação do mundo. Estamos presentes em 38 cidades ao redor do mundo, com mais de 400 startups em operação, e fomos rankeados o bootcamp de programação no 1 no mundo no Course Report e no Switch Up por 4 anos seguidos!
📅 Próximos bootcamps
Desenvolvimento Web:
Da base de dados à interface com o usuário, aprenda a programar aplicações web do início e se torne um desenvolvedor web full-stack.
Data Science :
Do Python para modelos avançados de Machine Learning, você aprenderá a trabalhar em um projeto de data science tendo acesso às melhores ferramentas e técnicas disponíveis.
What's Le Wagon? 🥇
Le Wagon is one of the world's leading coding school. We are now present in 38 cities worldwide, with over 400 startups in operation, and have been rated the noº1 coding bootcamp worldwide on Course Report & Switchup for 4 years in a row!
📅 Upcoming bootcamps
Web Development:
From the database to the user interface, learn to code your own web applications from scratch and become a full-stack Web Developer.
Data Science:
From Python to advanced Machine Learning models, you'll learn how to work on a data science project with access to the best tools and techniques available.