Build your own Machine learning Model!
About this Event
Workshop em inglês / Workshop in english
Welcome to the Machine Learning sprint! 🤖
In this 2-hour workshop you will learn:
👉🏽 What is Machine Learning?
👉🏽 What is NOT Machine Learning?
👉🏽 Who are the people building ML?
👉🏽 How to build ML models yourself!
👉🏽 What you can do going further
🕰 Please arrive on time
Our programming workshops move fast 🏎 It is very difficult to follow if you arrive even 10 minutes late. Please arrive on time (or even a bit early) in order to not get lost right out of the gate 🐎🐎🐎
Format
This workshop includes a hands-on session - you will build two Machine Learning models yourself, using Python and Python libraries! 🙌
So while the lecture is going, sit back and enjoy the learning. Do not try to follow along the instructor's code. You will have time to practice, we promise 😉
✨Online Event✨
Our free workshops and events will now be available virtually where attendees can ask questions and interact with our guests and teachers in realtime 👩🏻‍💻...👨🏻‍💻
Our contribution to fight COVID-19 is to study 💪🖥 With all this uncertainty, there's still one thing we know for sure at Le Wagon… when people are learning, they're growing 🙇🏻 And when we are growing, we are hopeful and where's there's hope, there's peace 😌
To ensure that you don't miss out on any of this valuable information, be sure to register as an attendee. Stay home. Stay safe. Stay sane. Keep learning.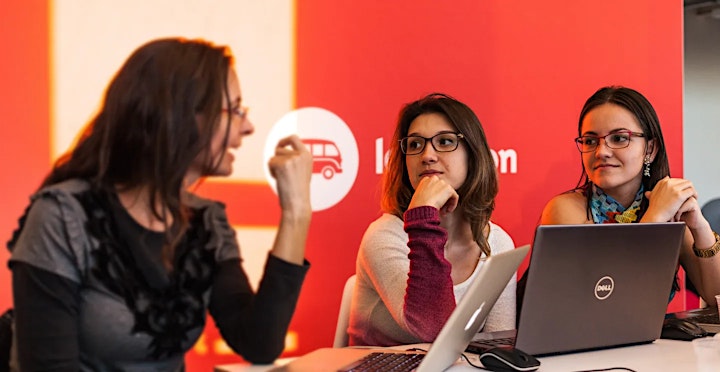 O que é Le Wagon? 🥇
Le Wagon é um dos principais cursos de programação do mundo. Estamos presentes em 38 cidades ao redor do mundo, com mais de 400 startups em operação, e fomos rankeados o bootcamp de programação no 1 no mundo no Course Report e no Switch Up por 4 anos seguidos!
📅 Próximos bootcamps
Desenvolvimento Web:
Da base de dados à interface com o usuário, aprenda a programar aplicações web do início e se torne um desenvolvedor web full-stack.
Data Science :
Do Python para modelos avançados de Machine Learning, você aprenderá a trabalhar em um projeto de data science tendo acesso às melhores ferramentas e técnicas disponíveis.
What's Le Wagon? 🥇
Le Wagon is one of the world's leading coding school. We are now present in 38 cities worldwide, with over 400 startups in operation, and have been rated the noº1 coding bootcamp worldwide on Course Report & Switchup for 4 years in a row!
📅 Upcoming bootcamps
Web Development:
From the database to the user interface, learn to code your own web applications from scratch and become a full-stack Web Developer.
Data Science:
From Python to advanced Machine Learning models, you'll learn how to work on a data science project with access to the best tools and techniques available.