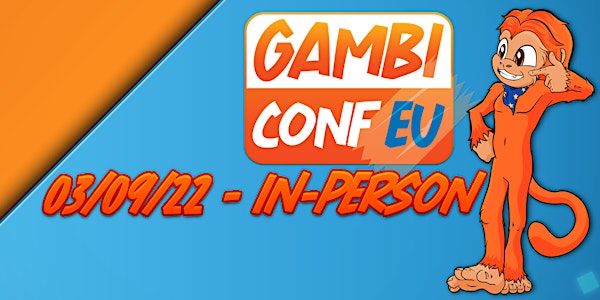 GambiConf EU / In-person day / 3 September
Location
42 Lisboa
Penha de França, at Rua Neves Ferreira nº13
1170-273 Lisboa
Portugal
The Blow Your Mind Conference
About this event
GambiConf is a unique tech conference that's gonna blow your mind! 🐒
It features projects and ideas that are definitely outside the box. Let's expand the boundaries of what's possible, unlocking unknown knowledge — just like we did in the 2021 edition when we learned how to build computers using only water and how to run DOOM on an oscilloscope!
This is a multilingual, not limited to a specific technology, conference. We try to focus more on the purpose of the presented projects, the unique nature of the sessions, and what one can learn from a random, very unusual, idea. We want to encourage people to try new ideas and discover new things, for the simple sake of curiosity and exploration.
You can check our presentation post to find out more about our purpose.
* This is the page for the in-person day! Check the talks for the online day on this link! *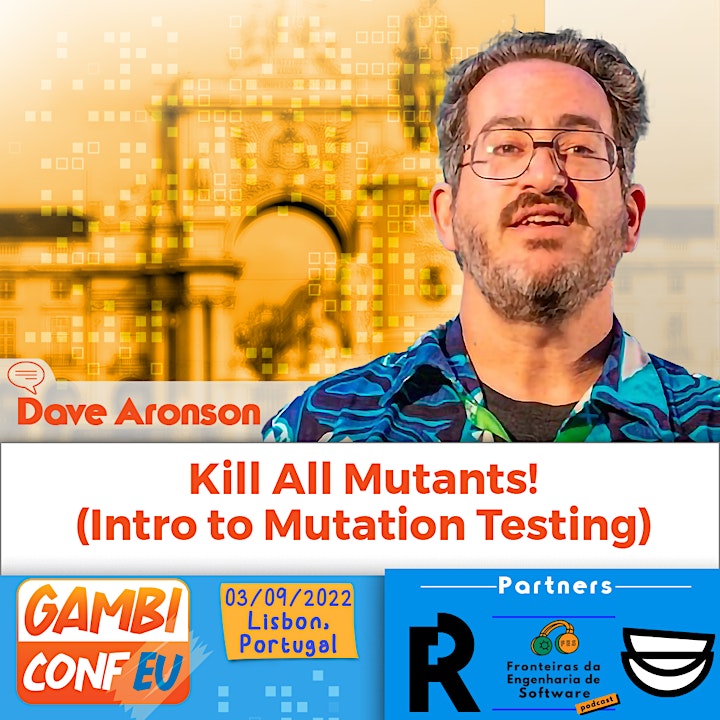 Kill All Mutants! (Intro to Mutation Testing)
Would your tests all still pass if the tested code was changed? If so, you may have test gaps, ineffective code, or both! Mutation Testing reveals these cases. This talk will tell you all about it.
By Dave Aronson:
@DaveAronson is a software development consultant with 37 years of experience. He is the T. Rex of Codosaurus, LLC (his one-person company, which explains how he can get such a cool title) near Washington, DC, USA. In his spare time, he brews mead.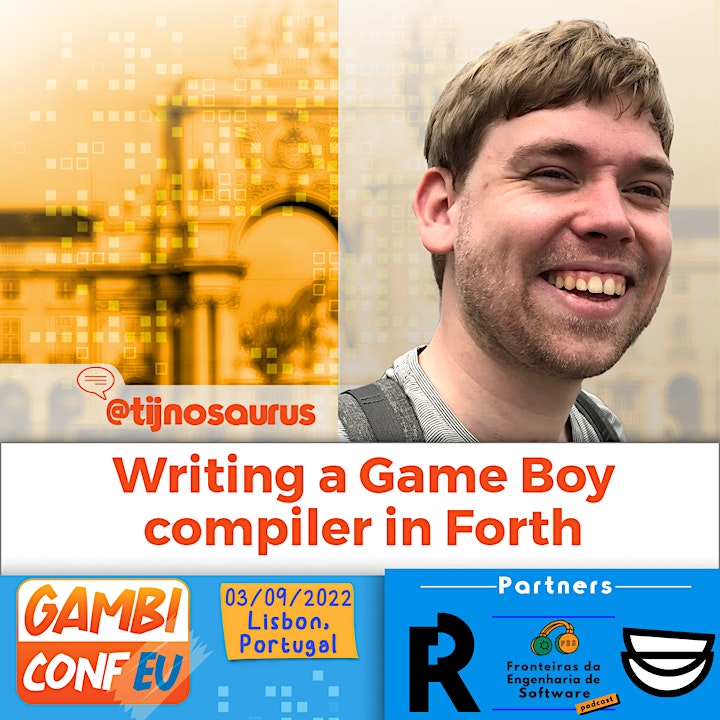 Writing a Game Boy compiler in Forth
Why read the manual if you can reverse-engineer a ROM instead? This talk shows how you can use Forth to learn about retro hardware with an incremental approach.
By Tijn Kersjes:
@tijnosaurus is a software engineer at Reaktor. He mainly writes TypeScript during the day, and likes to tinker around with esoteric compilers after office hours.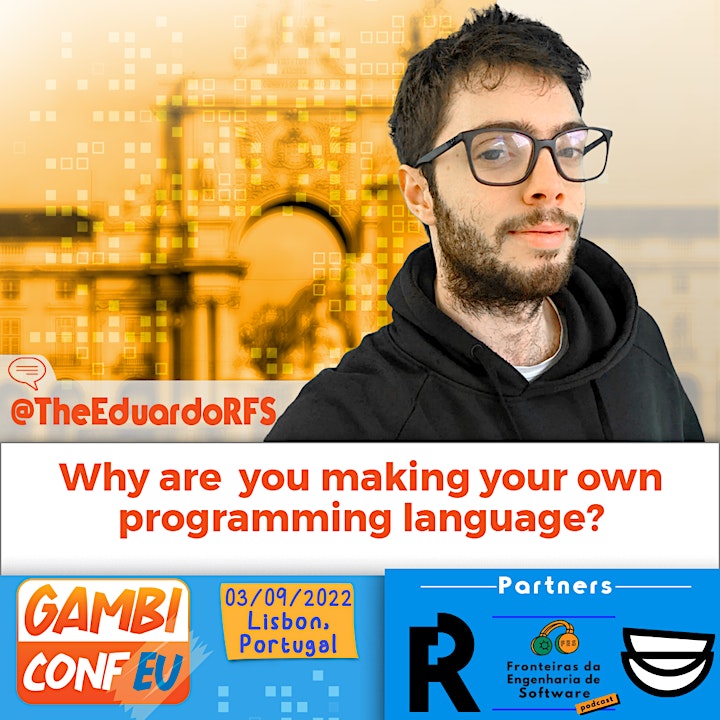 Why are you making your own programming language?
I will be trying to convince you, that making a programming language is not a complete stupid idea and how to do that without hurting everyone.
By Eduardo Rafael:
I like to describe myself as anti floating point, also I'm currently on the team Taylor Swift + programming languages.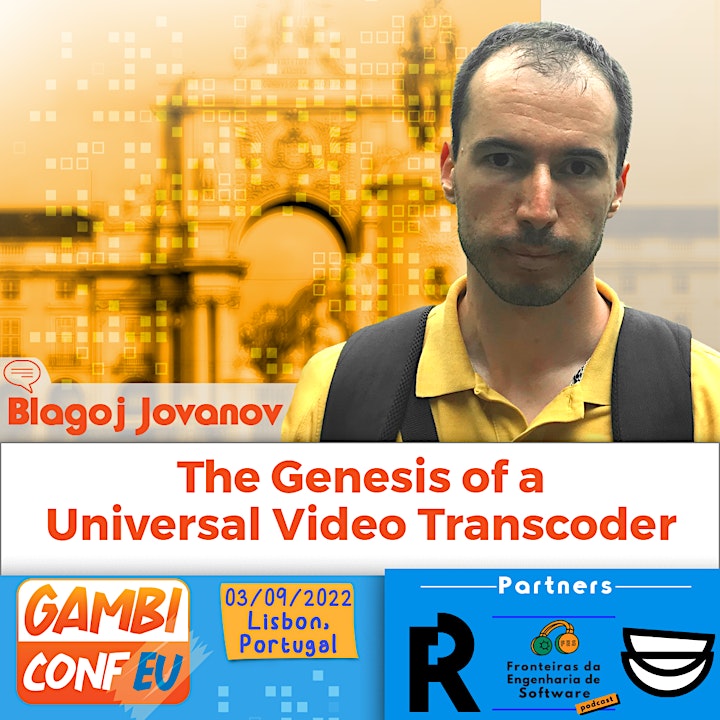 The Genesis of a Universal Video Transcoder
This is a story which starts with screen capturing, continues with automation of UI processes and finally evolves in the art of extreme reverse engineering by the means of deep dive into hex code.
By Blagoj Jovanov:
Blagoj is working as a Senior Software Engineer at Swiss software company Netcetera. He started as a fullstack developer (Spring Boot + Angular). Currently he is Lead Dev of a SAFe team consisting of 10+ people working in challenging environment.
Weird Machines: Exploiting Turing-Completeness
There are tiny machines everywhere in your computer, in your motherboard, your network stack, even your fonts. We'll be learning how to make them do our bidding - for fun, of course!
By Pedro Castilho:
Pedro Castilho (@coproduto) is a Brazilian software developer. He spends most of his time either working at @appcumbuca, writing Elixir code or thinking about little computers running quietly inside your fonts.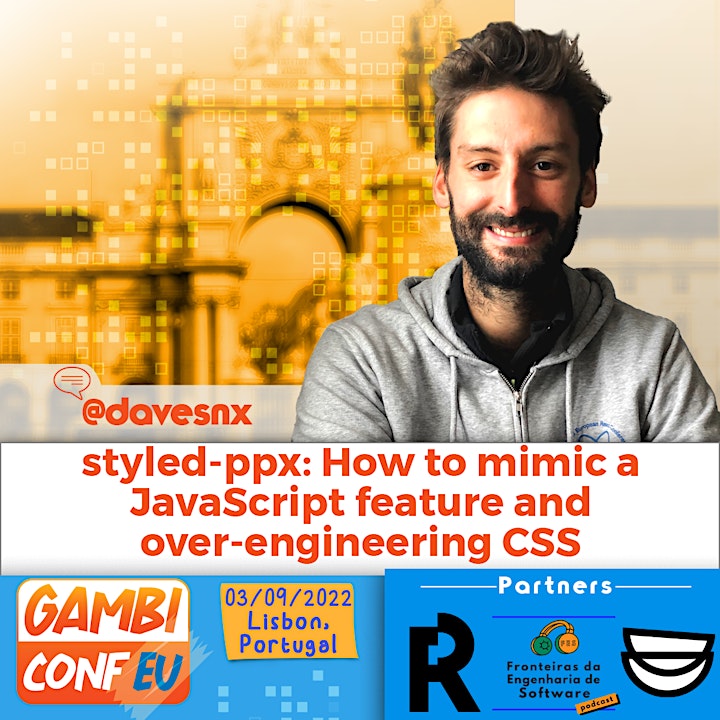 styled-ppx: How to mimic a JavaScript feature and over-engineering CSS
I will meticulously explain the problem, a few possible solutions and the over-engineered approach that I endup with. Frontend, ReScript FFI bindings to JavaScript, and ppxes.
By David Sancho:
I'm a Barcelona based software engineer. Trying to make cute software with Reason and OCaml. I co-host EmelleTV a streaming show talking about these languages. I currently work at Ahrefs, building styled-ppx.
* Follow us on Twitter to be the first to know the news! *