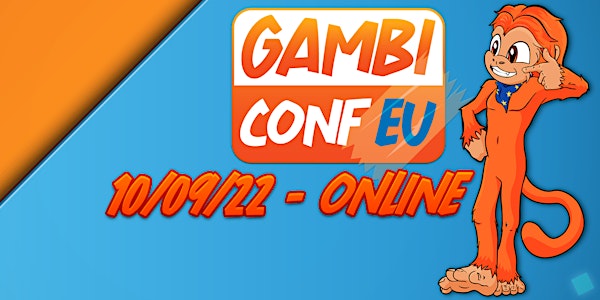 GambiConf EU / Online day / 10 September
The Blow Your Mind Conference
About this event
GambiConf is a unique tech conference that's gonna blow your mind! 🐒
It features projects and ideas that are definitely outside the box. Let's expand the boundaries of what's possible, unlocking unknown knowledge — just like we did in the 2021 edition when we learned how to build computers using only water and how to run DOOM on an oscilloscope!
This is a multilingual, not limited to a specific technology, conference. We try to focus more on the purpose of the presented projects, the unique nature of the sessions, and what one can learn from a random, very unusual, idea. We want to encourage people to try new ideas and discover new things, for the simple sake of curiosity and exploration.
You can check our presentation post to find out more about our purpose.
* This is the page for the online day! Check the talks for the in-person day on this link! *
Reverse Engineering Satellite Communication
How I reverse engineered the GOES Satellite Protocol to receive a few images.
By Lucas Teske:
I play, hack stuff, create and destroy stuff. Check it out to see live hacks! Or destroying my computer (it happens). I'm also the creator of OpenSatelliteProject and SegDSP!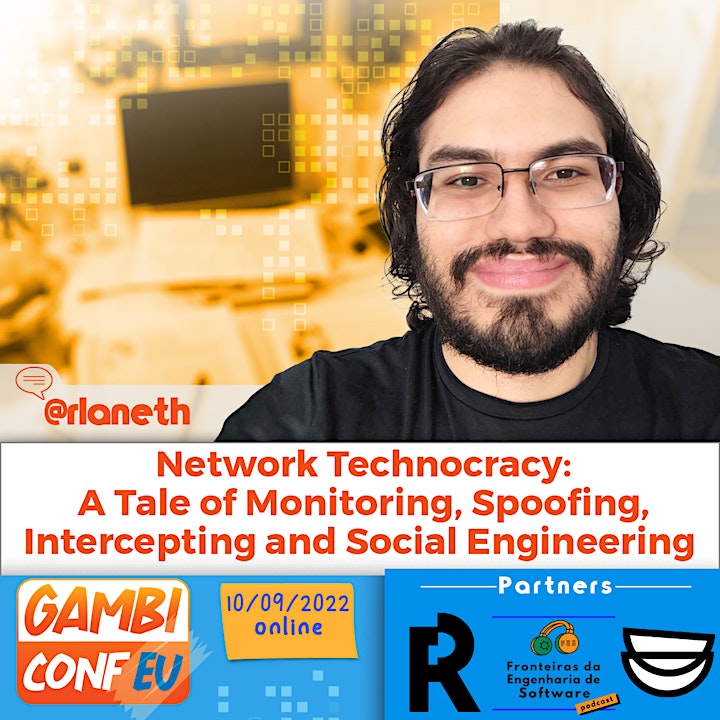 Network Technocracy: A Tale of Monitoring, Spoofing, Intercepting and Social Engineering
Forced to use a SOHO router he was given no permission to manage, Rodrigo Laneth embarks on a journey to regain control over his personal network segment.
By Laneth:
Laneth dedicates most of his time to the projects of Miralium, his own micro-sized cybersecurity company. Likes anime, network protocols and typography. Likes flight simulators too, but is wary of actual flight. Dislikes developing web apps with React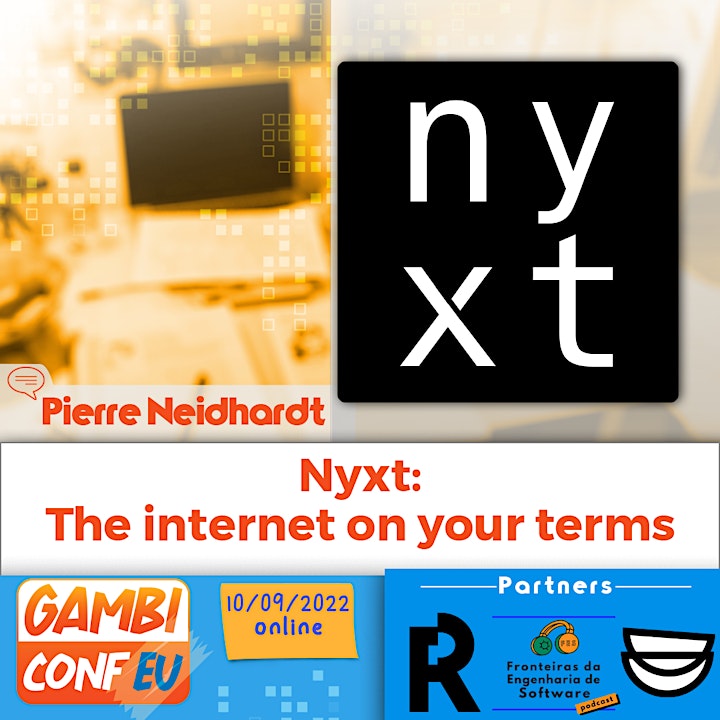 Nyxt: The Internet on your terms
Nyxt browser has features that allow you to quickly analyze, navigate, and extract information from the web. Plus, Nyxt is fully hackable - all of its source code can be introspected, modified, and tweaked.
By Pierre Neidhardt:
Atlas is an independent software engineering firm based in Chicago and Paris. Our technological expertise is focused on Common Lisp. Pierre is a partner of Atlas Engineer.
Finding and creating gambiarras with python ASTs
Let's talk about how PyASTrX can find messy stuff in your codebase, then discuss a chaotic approach using metaprogramming with ASTs to create new behaviors in the sklearn pipelines
By Bruno Messias:
I'm passionate about how we can use computers and math to solve real and abstract problems. I've experience developing open-software projects and community management.
Today I work at @idwall_co and pursuing my Ph.D. in graphs(ML) and survey analysis.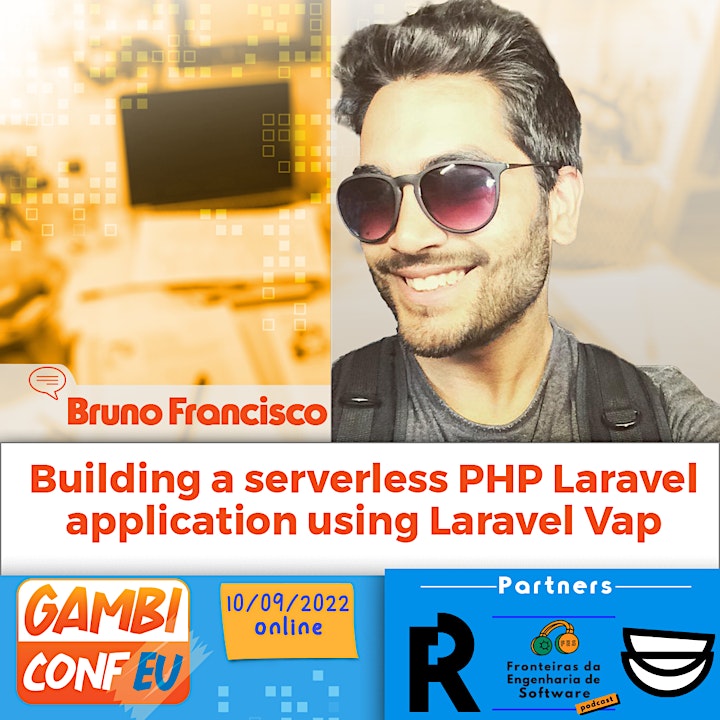 Building a serverless PHP Laravel application using Laravel Vapor
Codotto aims to be a platform for IT communities where they organize meetups. We'll cover how we built a serverless application that can handle millions of requests per minute
By Bruno Francisco:
My name is Bruno. I have worked 6 years as a Software Engineer in multiple companies and now I'm focusing on building solutions that are scalable and secure. Currently I'm interested in PHP (Laravel) and JS/TS (Vue)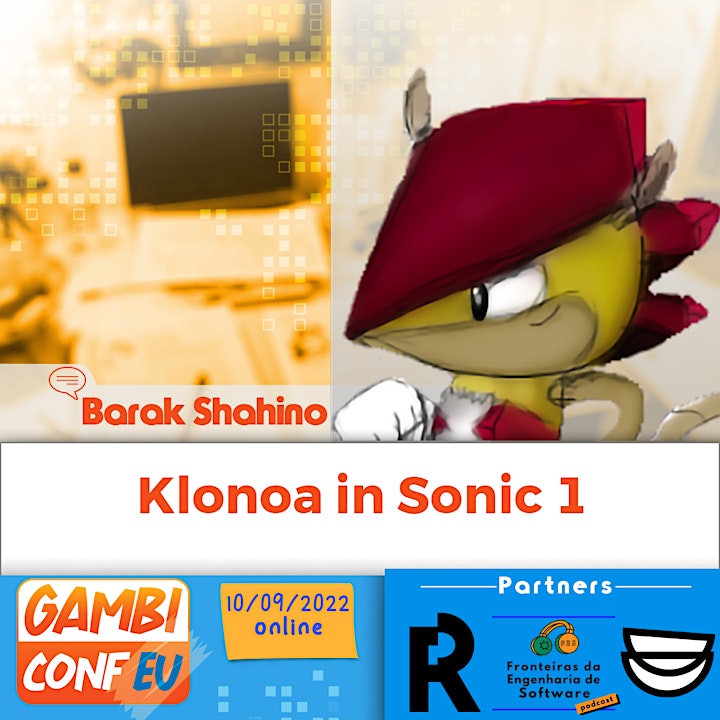 Klonoa in Sonic 1
I am working on a Sonic 1 ROM hack where I attempt to replicate Klonoa's gameplay mechanics in place of Sonic's
By Barak Shahino:
I'm a big fan of different Medias and a big Sonic The Hedgehog fan. I have interest in drawing and programming and just recently finished a course in Software QA.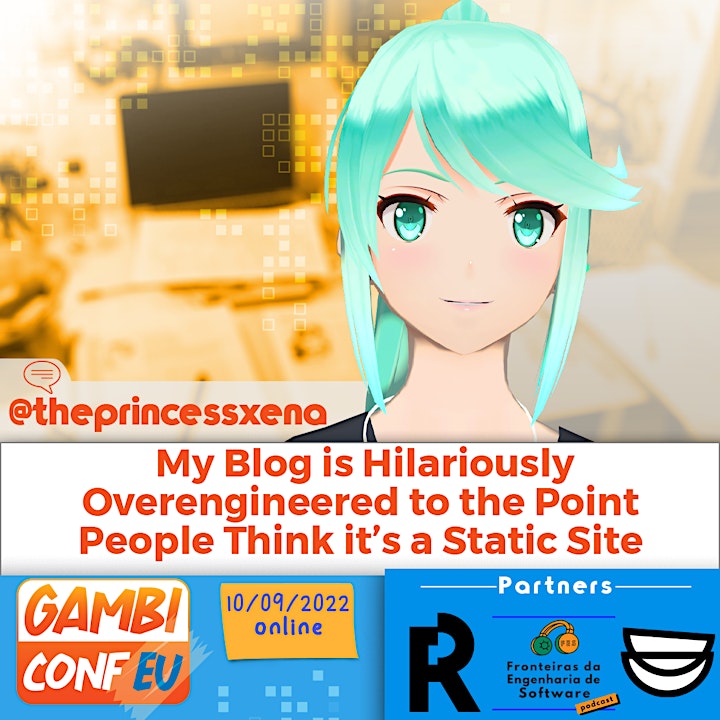 My Blog is Hilariously Overengineered to the Point People Think it's a Static Site
Dynamic webapps don't have to be slow. In this talk I will break out how I overengineered my blog with Rust to the point that people think it's a static site.
By Xe Iaso:
Xe Iaso is the archmage of infrastructure at Tailscale. Xe writes a lot about tech, philosophy and original short stories. Xe likes chaotic good computing and can usually be seen to be up to no good on Twitch.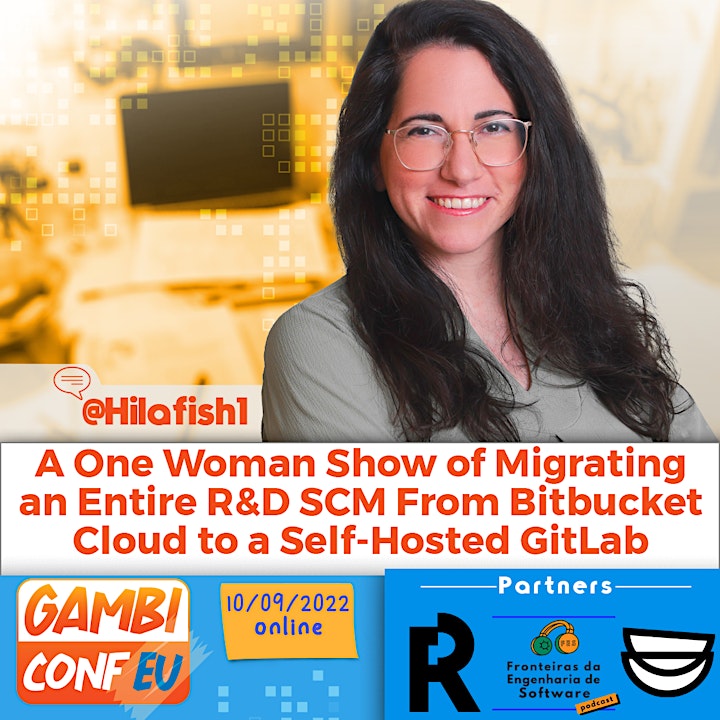 A One Woman Show of Migrating an Entire R&D SCM From Bitbucket Cloud to a Self-Hosted GitLab
I'll share my journey of migrating an entire R&D's codebase from BitBucket to GitLab on my own. you'll gain takeaways you could adopt for your projects!
By Hila Fish:
Hila Fish is a Senior DevOps Engineer at Wix. She believes the DevOps culture is what drives a company to perform in its best, and carries the vision to enhance and stabilize the business by taking care of its infrastructure.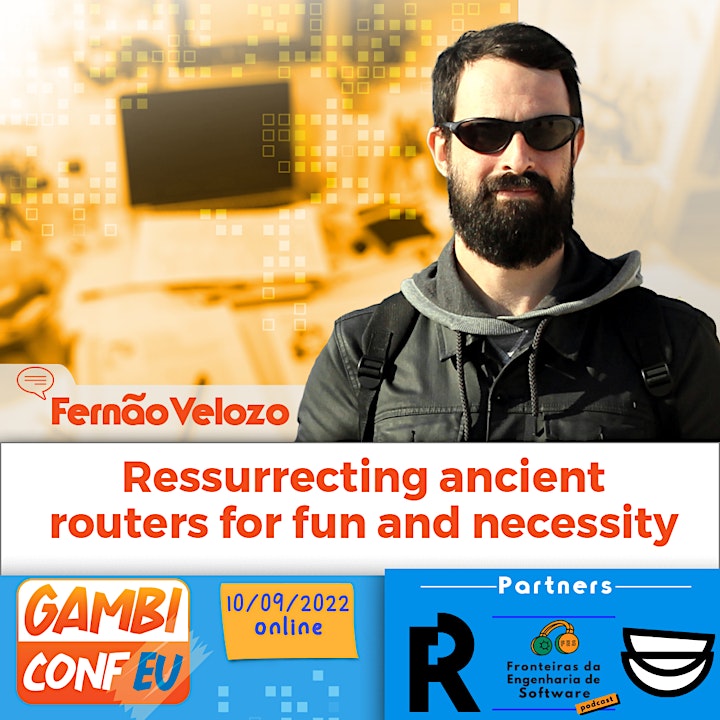 Resurrecting ancient routers for fun and necessity
In this talk, we will discuss some tricks and "gambiarras" that are still viable in order to extend the lifecycle of firmwares for routers with 4 to 8 MB of flash space and 32 to 64 MB of RAM.
By Fernão Vellozo:
History teacher who became a sysadmin. GNU/Linux user since 1999, specialist in all sorts of gambiarras and an enthusiast of free software and other non-liberticide technologies.
* Follow us on Twitter to be the first to know the news! *