A venda de ingressos terminou
A venda de ingressos terminou
Agradecemos as informações. Seu lugar está garantido. Nos vemos em breve na We Fab.
A venda de ingressos terminou
A venda de ingressos terminou
Agradecemos as informações. Seu lugar está garantido. Nos vemos em breve na We Fab.
Descrição
No dia 09 de dezembro a We Fab terá o prazer de receber Benjamin Tincq, co-fundador do Ouishare e POC21 (bio completa abaixo).
Durante sua curta passagem pelo Brasil, nós pedimos a ele se poderia dividir com nossa rede sua experiência e insights em um curso rápido e altamente interativo. Ele topou o desafio e agora estamos ansiosos por receber a presença de um público interesado no tema. O programa pensado por nós encontra-se abaixo.

Algumas informações essenciais:
> O curso será em inglês com parte prática em português
> Duração de 08 horas
> Almoço, café e um pequeno happy hour para networking ao final estão inclusos
> O curso será realizado no espaço da We Fab. Infos de como chegar e estacionamento AQUI
Open, Decentralized and Collaborative : How Digital Networks And Platforms Are Transforming Business Models, Organizations and Society
Since the advent of the world wide web 20 years ago, digital networks have deeply transformed the world economy and society. The industries and corporations that used to be fragmented and silo'ed, are under increasing pressure from the convergence of several trends :
Fragmentation and Democratization of Production, thanks to lower and lower barriers to entry for providers. Think of how the creation of media and information has been democratized (thanks to blogging, video/photo editing software, ...), how marketplaces make it increasingly easy for a provider to find demand (whether for its music, freelance work or taxi ride), and how the design and manufacturing of physical goods is being democratized through digitalization (thanks to digital fabrication, fablabs, the maker movement, open hardware, ...)
Digital Platforms with Strong Network Effects: Google, Uber, Airbnb, Skype, Facebook, Netflix, Alibaba, Amazon, ... all these companies have built digital strongholds by aggregating demand and/or supply in a way that makes their offer more valuable as their user network grows, leading to increasing returns, raising stronger and stronger barriers for competitors
Participatory Culture in Organizations and Networked Communities: Challenging traditional vertical management, as well as the centralized power of mega-platforms, workers and creators of value are increasingly organizing through decentralized networks of contributors (e.g. open source communities, decentralized blockchain organizations) ; digital co-operatives (e.g. platform co-op movement) ; and horizontal, value-driven organizations (e.g. Enspiral, OuiShare, GitHub, Buffer, ...)
These three trends are converging and reinforcing each other, while emerging technologies (blockchain, biotech, robotics, artificial intelligence, internet of things, ...) are quickly expanding the reach of the digitalization process in almost all industries. At the same time, conscious entrepreneurs and business leaders are making the case for leveraging "Tech For Good", applying the digital revolution to solving our grand challenges like the Sustainable Development Goals.
During this exclusive, highly-interactive masterclass, digital social innovator

Benjamin

Tincq will lead us through the "Open, Decentralized and Collaborative" side of the digital transformation, and challenge you to reinvent your organization as a platform.
ABOUT THE MASTERCLASSS - AGENDA
How Digitalization Leads to Democratization of Production: from media to manufacturing to biology to everything
Emerging Technologies and the Expanding Scope of Digitalization: from biotech to internet of things, robotics and artificial intelligence, how emerging technologies are increasing the realm of digitalization (and thus platform economics)
Digital Platform Economics 101: network effects, data-based learning, market dynamics, and how platforms have transformed sectors ranging from media to commerce to travel and mobility, and more soon (supply chains, healthcare, ...)
Struggles and Challenges of Digital Platforms: hyper-centralization of power, algorithmic monopolies, labor rights concerns, ...
Participatory Networks and Organizations: how workers and contributors are self-organizing through open, decentralized and collaborative networks: from open source and fablab communities, to decentralized organizations on the blockchain, to digital co-operatives and horizontal organizations
Open Source Business Models: how to create a sustainable business without relying on intellectual property
Blockchain Technology: The Ultimate Decentralization? can it uberize even uber?
Transforming Your Organization With The Platform Design Toolkit: an interactive workshop to help you rethink your organization as a platform that can generate positive value for your communities and ecosystems
Open, Decentralized & Collaborative: A Force For Good? how can the digital revolution be harnessed as a force for good?
FACILITATORS:
> Benjamin Tinq | Co founder of Ouishare and POC21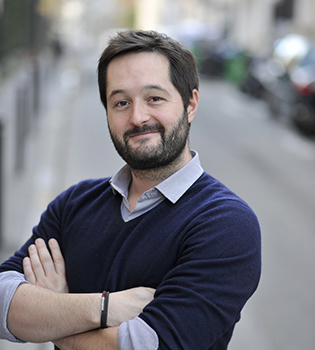 Benjamin

Tincq is a social entrepreneur focused on one question: how can we leverage technology to solve the world's most wicked problems? His new venture is exploring the answers at the intersection of emerging technologies, impact investing and collaborative/open innovation. Since 2016, he as been a co-founder of OuiShare, a nonprofit recognized as global authority on collaborative economies, social innovation and open technology. He helped grow its flagship event OuiShareFest into one of the world's most acclaimed conference on digital social innovation. He also co-created POC21, a 5-week innovation camp where 200 makers prototyped 12 open hardware solutions for sustainable living, later exhibited in Paris as a side event of COP21, the 21st U.N. Climate Summit.
Benjamin

now serves as an Advisor to OuiShare, as well as several ventures using tech for good, including: Increvable, a modular-design washing machine that can last 50 years ; Backfeed, a decentralized and transparent governance system based on the Ethereum blockchain ; and the Fab City Foundation, a network of global cities committed to a 40-year vision to become locally self-sufficient and globally connected through digital fabrication and circular economy. His work has been profiled in publications like Le Monde, TF1, The Guardian, The Economist, AlJazeera, El Mundo, WIRED or MAKE Magazine. He is co-author of two books: Société Collaborative, and Open Models: Business Models for the Open Economy.
Benjamin

has been a speaker at international events such as LeWeb London, TEDxSciencesPo, FAB10 Barcelona, FAB12 Shenzhen, Maker Faire Rome and Paris, the Open Hardware Summit and Social Media Week. He also shares his thinking with organizations including MAIF, Kingfisher or the City of Paris, and during lectures at SciencesPo, HEC or ENSCI Les Ateliers.

Benjamin

began his career in the innovation consulting industry, and holds an engineering degree from Télécom SudParis / Institut Mines-Télécom.
> Fabien Eychenne | Co-Founder da We Fab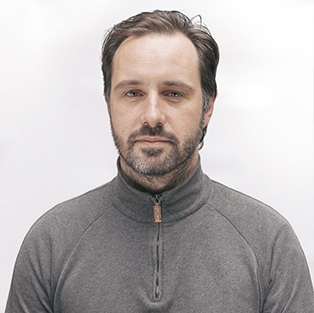 One of France's maker movement pioneers, Fabien Eychenne is a co-founder of We Fab. He has been project manager at the French think tank Fing, responsible for the creation of the first Paris' Fab Lab in 2011 and directed the project "ReFaire: nouvelles pratiques, nouvelles fabriques" which leaded to the implementation of an internal Fab Lab in Renault. He is the author of several books such as "Fab Lab : l'avant-garde de la nouvelle révolution industrielle", "La Ville 2.0, complexe … et familières". He is a recurrent writer for the online magazine specialized in the Maker culture "Makery".