Based on the bestselling book, Lean Inception, the training is an 9-hour, training that teaches step by step, theory and practice
About this event
>> This training will be in English, online & live. We'll use Mural and Zoom
August 24, 25 and 26 from 11:00 to 14:00 (Timezone Berlin, Germany)
August 24, 25 and 26 from 12:00 to 15:00 (Timezone Moscow, Russia)
August 24, 25 and 26 from 14:30 to 17:30 (Timezone Bangalore, India),
August 24, 25 and 26 from 17:00 to 20:00 (Timezone Hong Kong, Hong Kong)
August 24, 25 and 26 from 18:00 to 21:00 (Timezone Tokyo, Japan)
August 24, 25 and 26 from 19:00 to 22:00 (Timezone Sydney, Australia)
The Lean Inception training is a major success in Brazil. The book is #1 best- seller on Amazom.com.br
The Lean Inception training is a major success in Brazil. The book is #1 best- seller on Amazon.com.br. There are many Lean Inception classes (in Portuguese) to fulfil the high demand for this training. Currently, the average is two full open classes per week, besides the inCompany trainings.
Now the Lean inception author (and the early adopters) are taking this highly recommended training globally. Enjoy it!
Based on the bestselling book, Lean Inception, the training is an 9-hour, remote training that teaches step by step, theory and practice, how to align people and build the right product.
Diverge and converge to create alignment between people with different perspectives, such as business, User eXperience, and developers
Define the Minimum Viable Product (MVP), the heart of the Lean StartUp movement, the Build, Measure, Learn cycle driver
All training is based on the book Lean Inception: How to Align People and Build the Right Product. It's not a training focused simply on sharing a very successful method. Lean Inception training is a hands-on facilitation experience – so you never waste time, money, or effort on building the wrong product!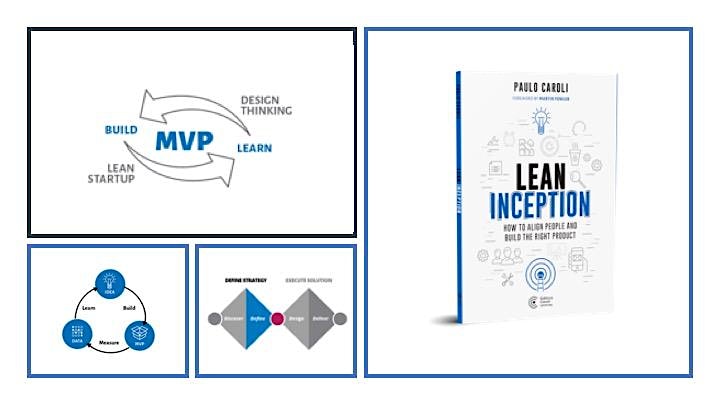 You will learn:
What is a Lean Inception
How to facilitate a Remote Lean Inception
How to Create a Minimum Viable Product (MVP)
Participation in training includes:
Support material
Learning and networking
The Remote Lean Inception Training teaches all activities that take place in a Remote Lean Inception to help a group of people create the Minimum Viable Product (MVP):
The Product Vision
Is – Is Not – Does – Does Not
Personas
User Journeys
Features Brainstorming
Tech, Business and UX Review
Feature Sequences
Canvas MVP
During the training we will work on several remote inception facilitation practices.
Target Audience:
Agile Coaches
Product Owners (PO)
Scrum Masters
Entrepreneurs
Business analysts
User eXperience
Product Managers
Developers
Trainers: Paulo Caroli & Roger Almeida
Testimonials:
"The lean inception method will be a great improvement for us as a company, to be able to align the business and technology part of the company on what to build while at the same time making sure we are building the right product." -- Dennis Nilsson, business developer
" Project managers face common challenges in their roles regardless of geographic location or culture. The Lean Inception training focuses on those common challenges and how to improve upon them in your organisation. Thank you." -- Xavier Contaoi, product delivery manager.
Do like Dennis and Xavier, sign up, participate and join the community of facilitators and practitioners of Lean Inception.
Price
USD 347,00 – individual registration
USD 277,00 – group registration (from 5 participants)
For group payments or credit card payment, please email financeiro@caroli.org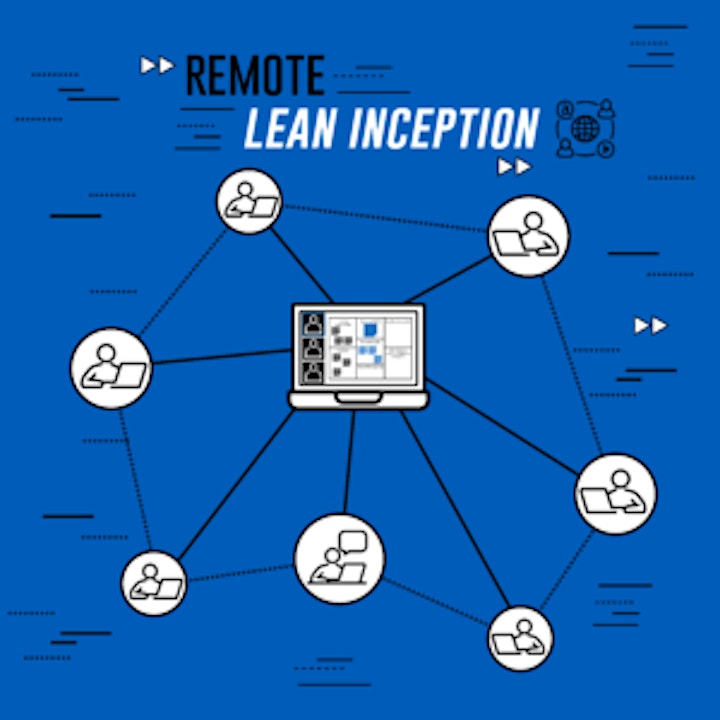 Presencial vs. Remote training
Since March 2020, because of the COVID-19 pandemic, the need for remote Lean Inceptions has greatly increased. For this reason, from July 2020 we created the Remote Lean Inception training.
Both trainings are about the Lean Inception method. However, the Lean Inception In-Person training remains focused on facilitation tips for presencial Lean Inceptions, while the Remote Lean Inception training shares facilitation tips for Remote Lean Inceptions.
Training Frequently Asked Questions:
What do I get by participating in the training?
In addition to participating in the planning for a MVP and networking with other participants, you will have the opportunity to discuss facilitation tips and frequently asked questions about the book and Lean Inceptions. You will receive a book, supporting material, and your CLF -Certified Lean Inception Facilitator– certificate of participation in this training.
For whom is this training indicated?
For entrepreneurs, developers, agile coaches, Product Owners (PO), scrum masters, User eXperience (UX) and business analysts who want to enthuse their customers with a digital product or for professionals who want to align a group of people to create the minimum viable product, without wasting time, money and effort.
What about group discount?
We offer a 20% discount for groups over 5 people. Contact the trainer or contato@caroli.org to inform the 5 or more people in the group and receive the link to register with a 20% discount. Check out our pricing and training discount policy.
Can I pay via an invoice in another currency?
Yes. Please contact contato@caroli.org and we will send you an invoice via PayPal for payment in your preferred currency.