HoPE Canvas - the House of Purpose Expression - helps us keep on the same page: our purpose and a business model that can express it.
About this event
Purpose is increasingly a "must-have" in the business world.
Learn how HoPE Canvas can help you design an impactful, purpose-driven business inspired by the UN's 17 SDGs and supported by emerging technologies.
Challenge: What can you do to make the world a better place - for all?
Welcome aboard to translate your Purpose and Passion into a business that Profits by creating value for People and the Planet.
Why HoPE Canvas
The main benefit of HoPE Canvas is making our purpose present during all the business model designing process.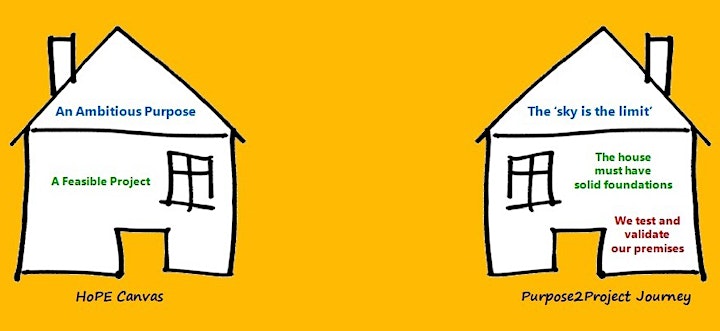 HoPE Canvas is especially useful for people creating companies that are profitable while improving the world.
5Ps Model
Here's how I will challenge you with the 5P model:
➡ Purpose: What changes do you want to make in the world?
➡ Passion: How does what you love sustains your action?
➡ People: Who in the world can your business help?
➡ Planet: How does your business contribute to life on Earth?
➡ Profits: How to profit while meeting the SDGs?
What you will take away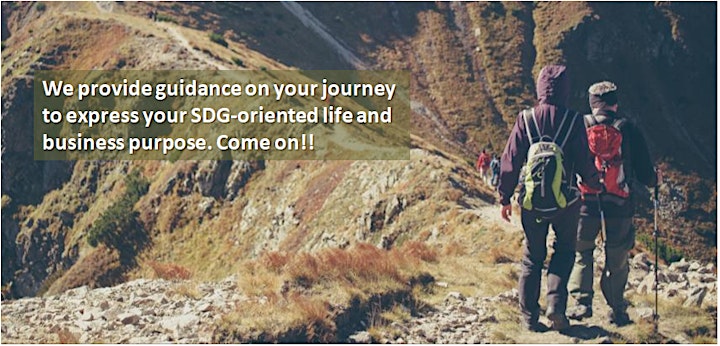 ➡ The reasons for creating SDG-driven business models whose success depends on solving real problems.
➡ Practice with a visual template you can immediately apply to design your impact business;
➡ Learn the difference between Outcomes, Results, and Impacts indicators
Outcomes: The immediate scope of interventions. More quantitative nature. Ex: workshops held, graduated students...
Results: Short or medium-term effects. Direct changes in the lives of individuals or in a group or environmental dynamics.
Impacts: Long-term effects. Indirect more complex changes in the lives of individuals or in a group or environmental dynamics.
➡ Receive feedback from a highly experienced impact business mentor and other participants.
Who might want to join
➡ Entrepreneurs and intrapreneurs looking for ways to create conscious and impactful business models.
➡ Business leaders responsible for fostering SDG-driven innovation in their organizations.
➡ Those who make decisions about purpose-driven innovation.
➡ … in short, anyone whose role involves 'leading' rather than 'being led' by the imperatives of sustainability.
Previous workshops and classes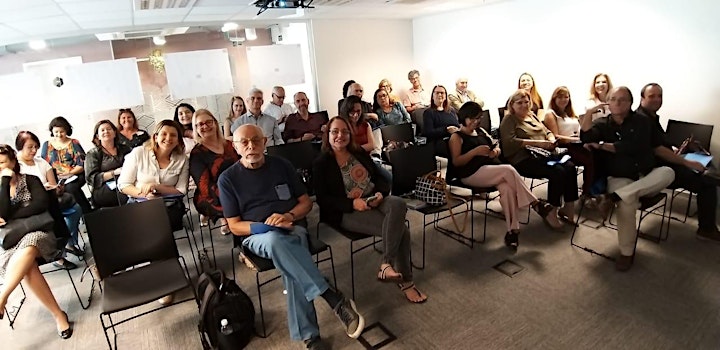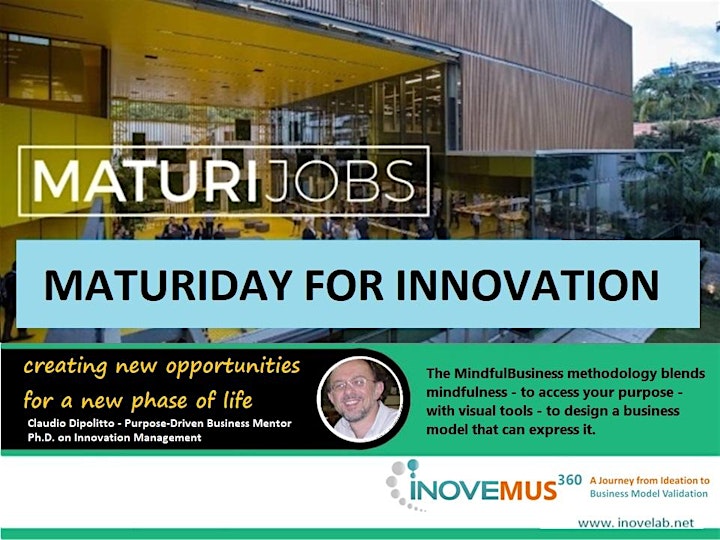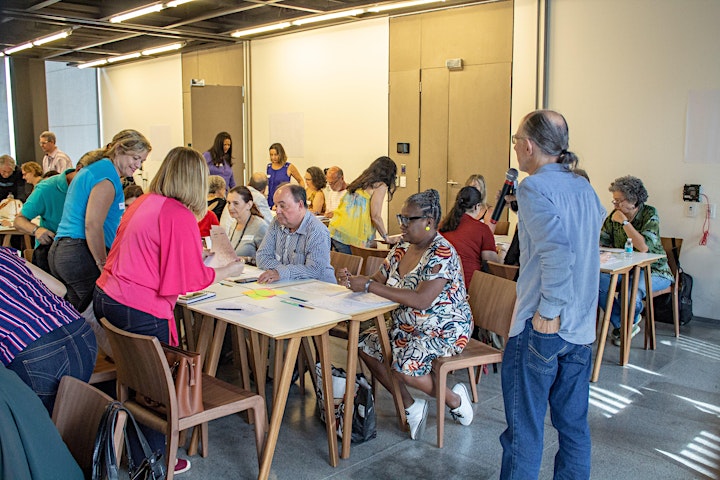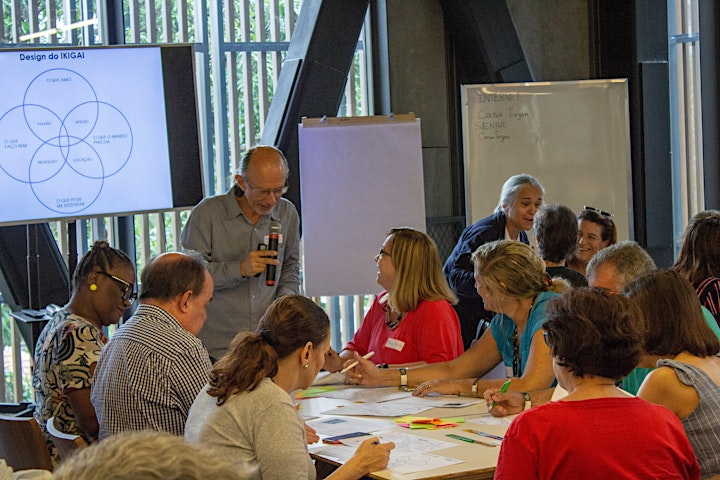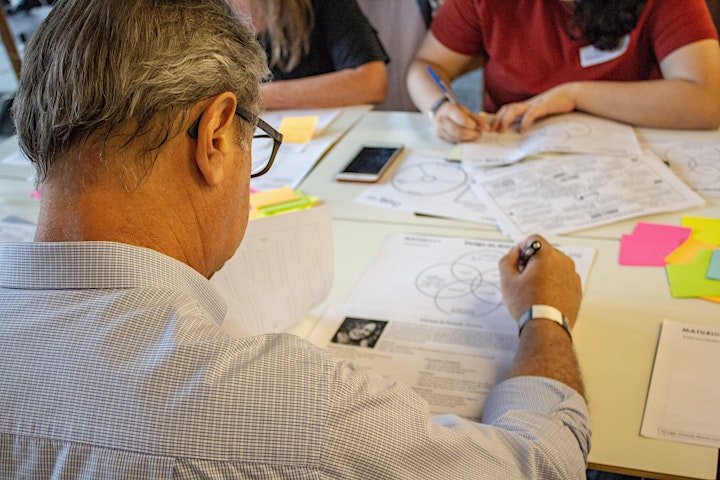 Online workshops and classes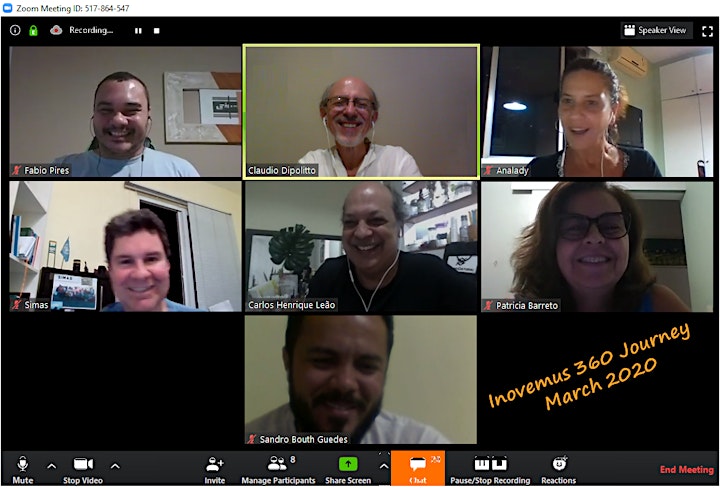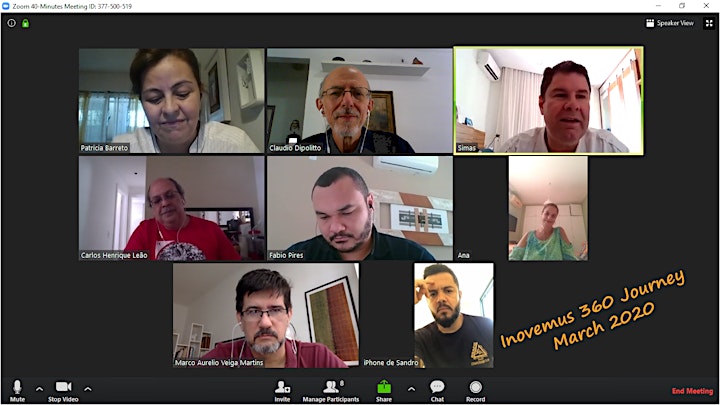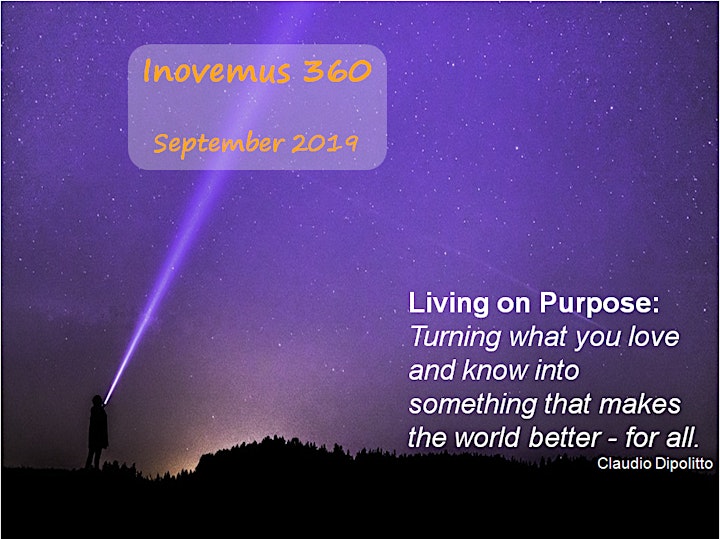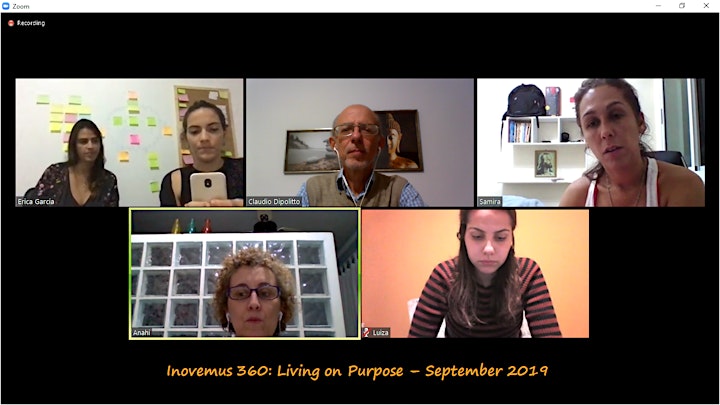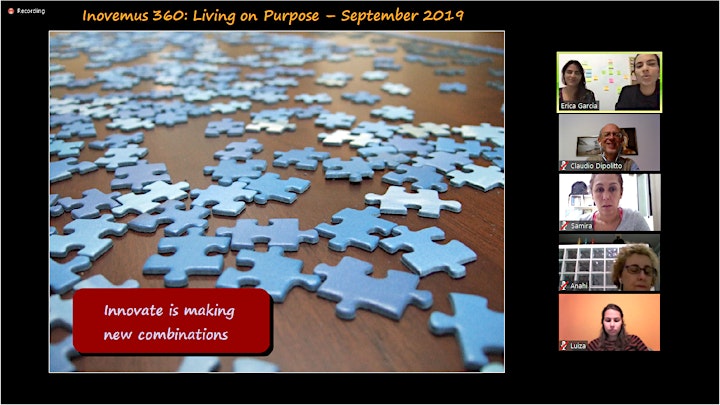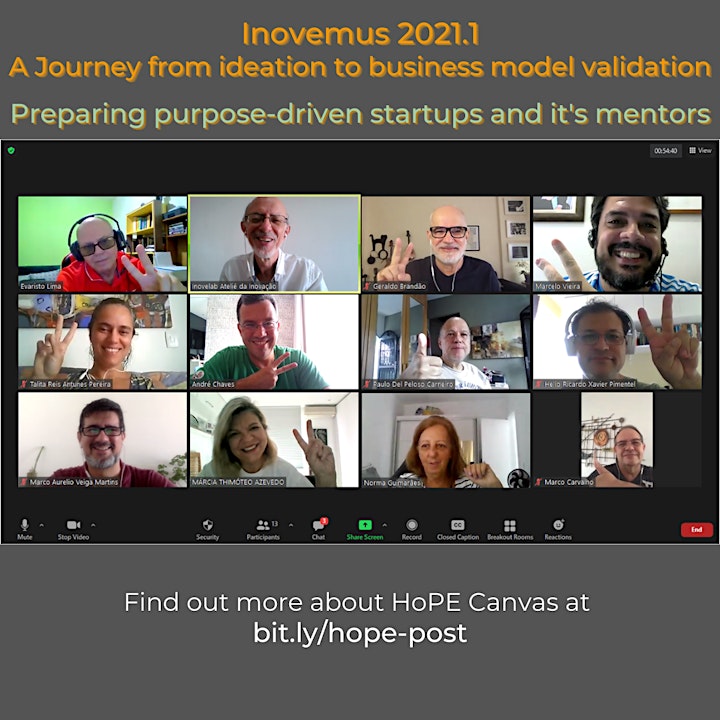 Testimonials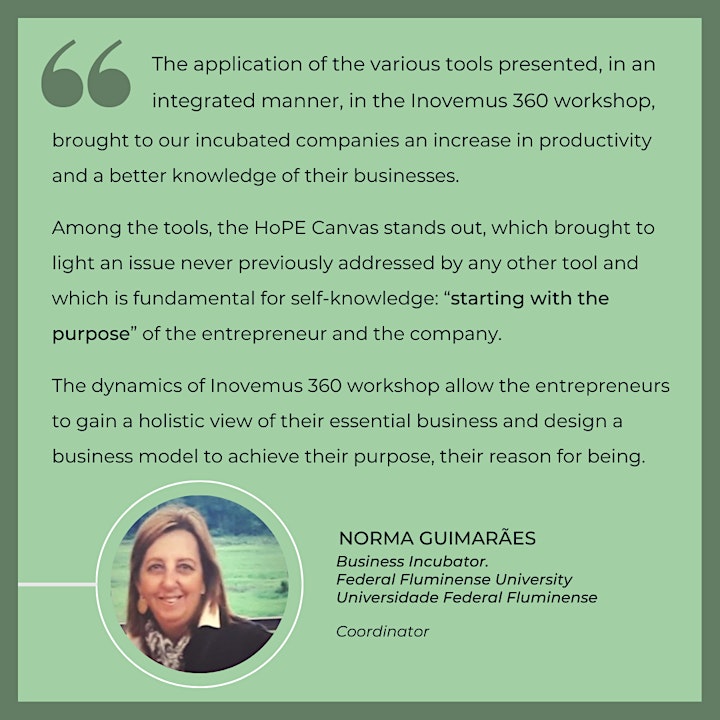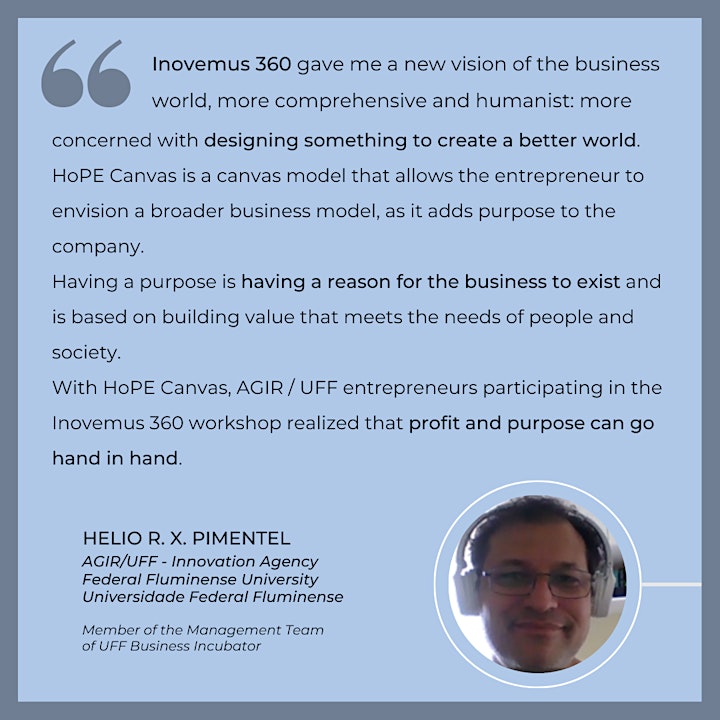 Key certifications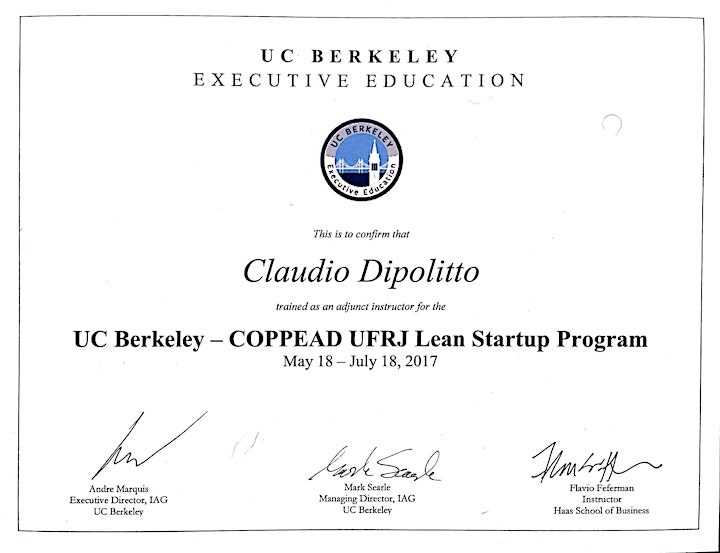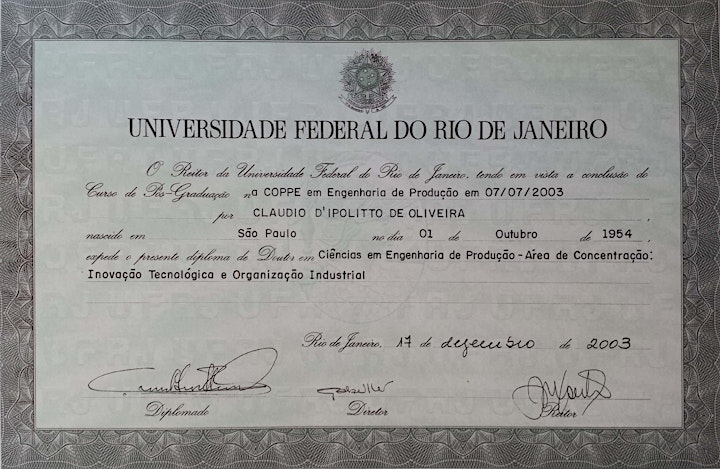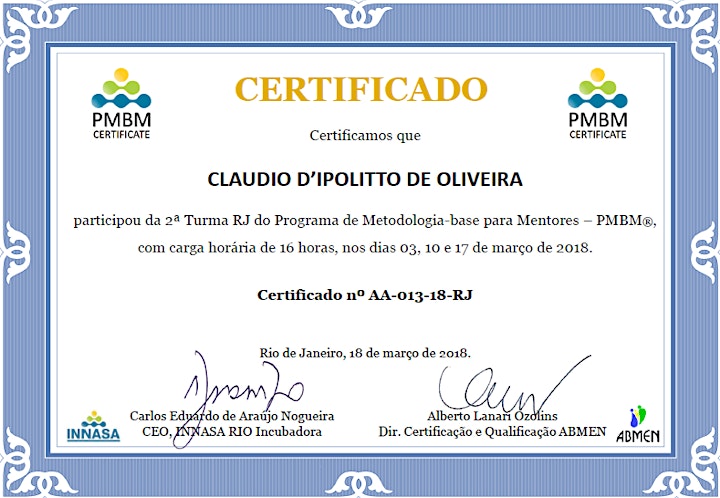 Date and time
Location
Refund policy
Organiser of SDG NOW! Create an Impact Business to Express your Purpose with HoPE Canvas
I like helping pragmatic dreamers create "business for good", to make the world a better place - for all. As a business teacher and mentor, I helped or taught more than a hundred entrepreneurs in the Coppe / UFRJ and UFF business incubators, and in some acceleration programs, namely Startup Portimão (Portugal), Swiss Nex, All For Food (A4F), Startout Colombia (Anprotec), Founder Institute, Shell Iniciativa Jovem (Shell LiveWIRE) and AGIR (UFF Incubator).
I am accredited as an adjunct instructor by the UC Berkeley Lean Startup Program. During my Ph.D. at Coppe/UFRJ, I researched the decision processes of startup founders. I lead Zebras Unite Chapter in Rio de Janeiro and I am the Director of Innovation at ABMEN, the Brazilian Association of Business Mentors.
I choose to work and live with people who share values of plurality, compassion, and a genuine interest in what is different from themselves. That's why I founded InoveLab Innovation Atelier and created HoPE Canvas and Inovemus 360.